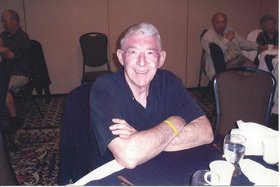 Vernon Jay Nickens
Clackamas, Ore.
unknown - December 31, 2013
Vern Nickens passed away peacefully and surrounded by friends and family Dec. 31, 2013, at the age of 67. A Vietnam veteran and extremely patriotic man, Vern was a friend to many, always smiling and eager to help anyone at any time. Working for Fred Meyer for more than 30 years and residing in Clackamas, Ore., with his wife and children, Vern developed a wide circle of friends he considered to be family. He loved high school sports, Portland Trail Blazer basketball and his riverfront property.
Vern is survived by his wife, Julie; children; grandchildren; brother; two sisters; and his constant companion, dog, Emmie. A service was held in Portland, Ore., on Tuesday, Jan. 7, 2014, in Willamette National Cemetery, followed by a memorial celebration at Lakeside Gardens.