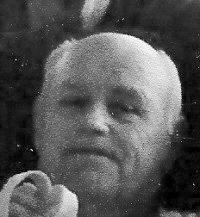 Donald W. Olson
Grangeville, Idaho
unknown - unknown
Donald W. Olson, 74, of Grangeville passed away, Friday, July 4, 2014, at his home in Grangeville.
Don was born April 21, 1940, at Vermillion, S.D., a son of Oliver and Bernice Reed Olson. He attended school in South Dakota. Following his education he moved to Elk City where he worked at the local sawmill. He retired from the sawmill as a lumber grader in the mid-2000s. He married D. Jean Renshaw on July 20, 2007, in Winnemucca, Nev. They later moved to Grangeville.
He loved socializing and tipping a beer with his many friends in Elk City. He was a loving and caring husband.
He is survived by his wife, Jean, at the family home in Grangeville; his brother, Darrell Olson of Arizona; and his sister, Karen Gossard of South Dakota.
At his request no services will be held. Cremation is under the direction of Blackmer Funeral Home, Grangeville.