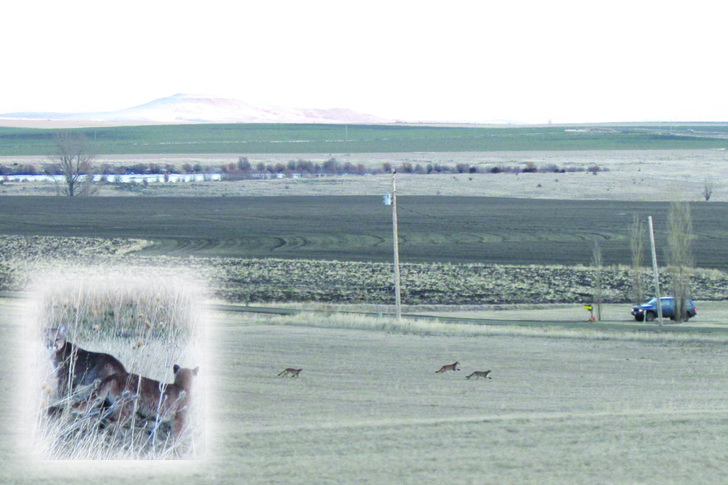 Cougars On The Prairie
Kristi Keeler, who lives near Tolo Lake, spotted three young cougars running around in fields south of Grangeville on Monday morning, Dec. 16.
"We just drove around in the pickup looking at them," she said. She also contacted law enforcement in order to see pets in the area protected.
At one point while she watched, the cats approached a group of deer, but "didn't do much of anything," Keeler said.
The cougars' presence is unusual, she said. "We've lived here 20 years, and I've never seen them out there before."
Contributed photos / Kristi Keeler