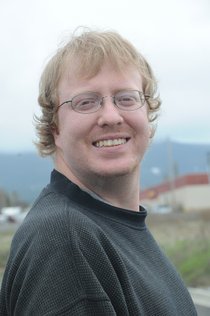 Recent Stories

While the Municipal Complex fires near Orofino, Greer and Reubens are said to be 85 percent contained, and while Clearwater Complex command has made definite progress against the fires in the Kamiah area, Motorway Complex command reported 28 of the 29 blazes in its charge remain uncontained at last check and Selway Complex command was still setting up its shop in Elk City.

According to FEMA, the Lawyer Complex was immediately threatening 650 homes in and around the community of Kamiah. Approximately 600 of the threatened homes are primary residences while others are secondary homes. The fire was also threatening a power substation, two medical clinics, an assisted living facility, two water treatment plants, a sewage treatment plant, city hall, a police station and a senior citizen center. Additionally, the fire threatens Clearwater watershed, salmon and steelhead spawning areas and the Nez Perce Reservation. Mandatory and voluntary evacuations were issued for approximately 1,200 people.
In January 2014, in response to a lawsuit brought by EarthJustice on behalf of four other pro-wolf groups, the Idaho Department of Fish and Game (IDFG) abruptly pulled a wolf trapper from the wilderness. Last week, EarthJustice released a letter it received on Aug. 5, in which the U.S. Forest Service said Idaho Department of Fish and Game had informed the federal agency IDFG "does not intend to conduct any wolf control actions" in the Frank Church-River of No Return Wilderness during the coming winter.

Next Level Athlete: Michael Wilson
With football season just around the corner, the Bulldogs have their work cut out for them — without one of the players they've relied on most heavily the last four years.

Monday storm sparks two dozen blazes near Kamiah
A Type II incident management team is en route to state land near the Flying B Ranch approximately three miles west of Kamiah, where Aug. 10 lightning storms caused more than two dozen fires.
Two of the three years since a federal requirement purported to close Idaho County's major river drainages to suction dredging, Shannon Poe and the American Mining Rights Association have suction dredged in the South Fork Clearwater River. The issue veered in a stranger direction late last month, when a Nez Perce-Clearwater National Forests employee gave some dredgers "notices of noncompliance," only for the Forest Service to turn around and tell the Lewiston Tribune "it will take no further action and instead will move forward with a process that could open the river to limited mining next year."
A Type II incident management team is en route to Lawyers Creek Canyon approximately three miles west of Kamiah, where lightning caused more than two dozen fires in the area yesterday. Across the Nez Perce-Clearwater National Forests, more than 100 fires have been confirmed.

The Manning Crevice Bridge replacement is set to move forward, albeit a month or two later than the federal Department of Transportation's Western Federal Lands Highway Division had indicated at a public meeting in March.
Walt Luman Memorial Tournament
The last time anyone other than Jason Huff and Trent Brown won the Luman, before last weekend, was all the way back in 2010. A year ago, Huff and Brown held off a late surge from Travis Gibbens and Lucio Morales to claim the de facto tournament championship with the lowest overall gross score.

Next level athlete: Kaleala Bass
The list of all the track and field state medals Kaleala Bass won during the course of four years competing in Bulldog blues begins in 2012, her freshman year, when the quartet of Sheyenne Stewart, Hannah Baker, Bass and Megan Sullivan each ran a quarter-mile of a school record 1,600-meter relay at the last meet of the season.