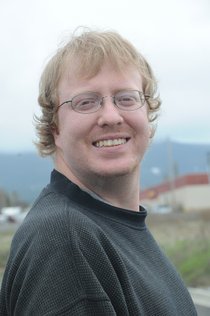 Recent Stories

Shortly after the 1994 girls basketball team won the state championship, coach Skip Hall told the Free Press the feeling that comes of taking a team to the absolute peak "gets a little more satisfying every day."

If spring has sprung early across the region, it seems to have sprung best in Grangeville. While much of the squad spent last week on a band trip, several of the Bulldogs distinguished themselves at the Lewiston Invitational last Saturday, March 21. Two seniors — Drew Lindsley and Kaleala Bass — not only staked out some of the best marks seen anywhere in Idaho's 2A classification, they also added their names to the Lewiston Invitational's record book.
The Grangeville baseball squad will throw out its first pitch of 2015 at 11:30 a.m. tomorrow at Asotin. The Bulldogs will be playing Genesee at the Asotin Tournament, which will also be the site of two Saturday games.

Construction may start in August
This fall, a crawler crane will roll through Burgdorf, north-bound, then on to French Creek Road, then down the dozen or so switchbacks that descend toward the Salmon River, then west to the Manning Crevice Bridge, where it will stand opposite an outrigger crane. Together, these cranes will help raise a replacement for the span originally constructed in 1934. Then they'll remove the old bridge.
Forest Service to reconsider its reasons for restrictions
Environmentalists have long pressed the Forest Service for tougher motorized recreation rules, but their partial victory in federal court last Thursday, March 11, will now force the combined Nez Perce-Clearwater National Forests to reconsider a plan to force drivers to stick to designated routes.

Stirrings of life came to the Clearwater Valley early this year, and not just because spring weather arrived sooner than expected.

They played until the sun went down, and then they turned the lights on.
Prairie's Lucas Arnzen powered up a double-double as the Pirates surged to a first-round victory over one of the classification's most highly-touted teams.
Grangeville's Michael Wilson totaled 31 points after scoring 18 early in the first round of the 2A state boys basketball tournament Thursday night at Capital High School.

Orofino nicked Grangeville twice in the final three meetings between the Central Idaho League rivals, but the last one — the decisive one on Feb. 25 — turned in the Bulldogs' favor 47-40.