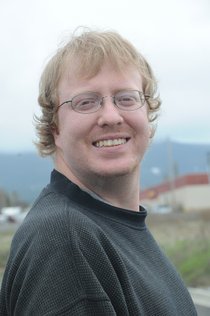 Recent Stories
Editorial
This month, there's a bill that would enshrine law enforcement video — dashcam video and body camera video — in public records law. If it becomes law, this bill would hold county law enforcement videos to different standards than a county's paper records.

The away stretch of the home-and-home series that will decide Grangeville's place in the Central Idaho League turned in the Bulldogs' favor when senior forward Patrick Schumacher banked in a three-pointer with 11 seconds to go last Monday night, Feb. 6.

The Bulldogs have a new head football coach.

Basketball
The Salmon River girls had taken an unexpected loss on a last-second shot against Tri Valley earlier this season, but made certain no late twist of luck could turn around the final score last Saturday night, Jan. 28, routing the Titans 63-30 on the strength of Maddy Tucker's 35 points.
New DEQ guidance will change way landfills operate regarding yard waste
Think yard waste and brush is an expensive problem now? Dumping it is about to start costing Idaho and Lewis counties an additional $110,000 a year, minimum, under the agreement the counties have with Robert Simmons of Simmons Sanitation.
A deal that stood ready to deepen trade relationships between the United States and Pacific Rim countries such as Singapore, New Zealand, Malaysia and Japan was deep-sixed last week, when the new administration in Washington D.C. officially tossed the Trans Pacific Partnership (TPP).
A federal judge dealt an Idaho Department of Fish and Game elk research program a significant setback with a ruling last week that will require the agency to destroy data IDFG began gathering in the Frank Church Wilderness 17 months ago.
Difference will be divided among all the remaining taxable property
When the Idaho Department of Lands acquired about 2,400 acres of former Potlatch Corporation timberland at Maggie Butte last year, the transaction cut about $4,100 a year from the flow of property tax and fee dollars the landowners were paying to the local and state government.

Wrestling
With Carson Morrow claiming first place in the 152-pound weight class, the Clearwater Valley wrestlers nicked Pullman in the team scoring last Friday and Saturday, Jan. 13-14, at the Maniac Invitational.
County closing in on regional landfill project near Council
As Idaho County closes in on having a new place to send solid waste, the county's solid waste contractor is close to signing off on a new transfer station location on the Camas Prairie.