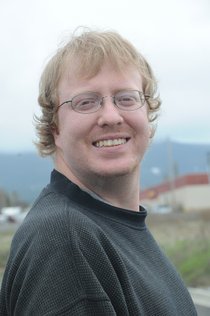 Recent Stories

Wrestling
With Carson Morrow claiming first place in the 152-pound weight class, the Clearwater Valley wrestlers nicked Pullman in the team scoring last Friday and Saturday, Jan. 13-14, at the Maniac Invitational.
What happens near Pollock usually stays near Pollock, but sometimes it ends up in federal court. According to plaintiffs Raymond Hamell and Rachell Hamell, Idaho County valued three separate properties near Pollock at more than $500,000, including one parcel assessed at $406,000, which the Hamells disputed in 2010 "due to a lack of access to the property."
County closing in on regional landfill project near Council
As Idaho County closes in on having a new place to send solid waste, the county's solid waste contractor is close to signing off on a new transfer station location on the Camas Prairie.

The game last Friday night, Jan. 6, figured to be a close contest, but Genesee's overmatched guards struggled against Grangeville's defensive pressure.
A tree-cutting project the Nez Perce-Clearwater National Forests sketched out during the course of about six years is being challenged in federal court, so the plan is on hold.

Roy Kinner caught on with the Idaho Department of Fish and Game in 1988, working as an enforcement technician — a training position and a stepping stone to becoming a conservation officer — in Orofino.
System 'extremely critical to Idaho County and the Pacific Northwest'
In light of a federal agency's move to reevaluate the Columbia River System dams, the Idaho County Commission sent the agency – the U.S. Army Corps of Engineers – a letter suggesting the addition of more dams like those along the Snake River.
It wasn't Lapwai's A-game, Wildcats coach Eric Spencer told the Free Press after his squad's 84-69 win at Prairie Friday night, because for a stretch of the fourth quarter, his girls simply did not play as well as they had earlier in the contest.
During the decade before the Idaho County Commission made some changes in how the county handles subdivisions, the county had been processing new subdivisions almost every year. Since adding a "procedure for property division approval" in 2010, only one new subdivision has come before the board.
County may front $500k to dump near Council
To advance a new five-county landfill, Idaho County may sink $500,000 from general fund reserves and be repaid one ton at a time, out of the tipping fees that will fund operation of a facility to be constructed near Council, Idaho County Commissioner Skip Brandt told the Free Press Monday, Dec. 12.