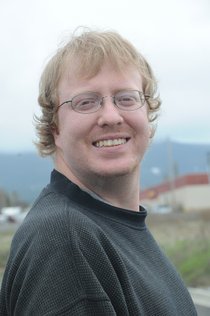 Recent Stories

Two years ago, Harvard researchers found a link between two motor neuron diseases: Lou Gehrig's disease (ALS) — and spinal muscular atrophy (SMA), which threatens the life of tiny Oakley Smith.
The Nez Perce Tribe was "surprised at the tone and unusual nature of the letter" it received from the Idaho County Commission last month; that's how Nez Perce Tribe chairman Silas Whitman put it in a reply the county received from the tribe on Aug. 12.
A fire first reported Aug. 3 on federal ground about one mile southwest of the Johnson Bar Campground took four days to grow to 400 acres, running down into both the Goddard Creek and Elk City Creek drainages; last Friday, Aug. 8, it sprinted south, jumped Goddard Creek and expanded by almost 800 acres.
"It was our mistake, not the tribe's," Idaho County Commission chairman James Rockwell said last Monday, Aug. 11, of 28 years of garbage fees the board failed to collect...
Idaho Department of Lands (IDL) booked a boom year in fiscal 2014, which ended June 30: 347 million board feet valued at more than $72 million was harvested on endowment trust lands the agency manages.

Ominous clouds move through the area every August, but last weekend an especially cruel twist of lightning struck fire into an area stoutly defended by a local fire crew just three weeks ago. Though the Pittsburg Fire eventually swelled to 8,000 acres, an interagency command credited a Salmon River Ranger District crew's initial attack with stopping the fire's advance below Highrange Ridge.
About a mile and a half east of the Lochsa Lodge, Western Pacific Timber has a "for sale" sign and about 80 acres up for subdivision and developed. Located near Forest Service Road 111, the land is a tiny portion of the company's holdings in that area, but the sale would be enough, in WPT attorney Andy Hawes' words, "to keep the lights on."
In May, the Idaho County Commission discovered a mountain of uncollected garbage bills which have been piling up since 1987 on account of a flaw in the county's billing system. Last Thursday, July 24, board chairman James Rockwell sent the Nez Perce Tribe a letter requesting payment of more than $327,000 and asking the tribe to budget more than $19,000 per year to cover garbage collection on tribe-owned property in Idaho County.

West of old Golden, the South Fork Clearwater River bent around the feet of mountains.
Funding has been locked in and a Boise-based contractor will be carrying out the nitty-gritty details of engineering a replacement for the aging Manning Crevice Bridge, with planners pushing back the anticipated start of construction to late next summer.