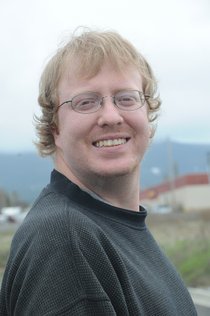 Recent Stories

GHS special teams made three key plays as Grangeville beat Parma 44-21 last Friday night, Sept. 23.
Clearwater Valley senior Cole Olsen finished second overall among the boys at the Seaport Invitational cross-country meet held last Saturday, Sept. 17, in Clarkston.
Salmon River won the Grangeville Tournament with a 21-18, 21-11, victory over the host Bulldogs in the final last Saturday, Sept. 17.
The Pirates rushed for 278 of 386 total yards during their 42-0 demolition of Council Friday night, Sept. 16.

Football
Trey Pfefferkorn ran for a couple of touchdowns, Mitch Morrow ran for one and threw for three, and the CV Rams led by 40 at halftime of a 60-12 blowout win over Timberline Friday night.
The solid waste system is more solid financially this year than it was last year, and the Idaho County Commission is working to control a key cost – the tipping fee landfill operators assess in exchange for accepting trash. If a new landfill is established near Council – as Idaho, Adams, Valley, Clearwater and Lewis counties are working to do – the difference for the county could be as much as $6.30 per ton to dispose of Idaho County's 40 tons per day, or about a $90,000 per year difference.

The Bulldogs gained a late chance to tie when Frankie Zumwalt recovered a fumble, with Clarkston turning it over in the course of trying to run out the fourth quarter clock. But the Bantams defense rose to the occasion and kept GHS from advancing near their goal during the final three minutes of their 33-26 win last Thursday night, Sept. 8.

Savages quarterback Tucker Boyd threw a touchdown pass, ran for a touchdown and delivered three two-point conversions, all of which had Prairie trailing 30-18 entering the fourth quarter.

Soccer
The Grangeville soccer squad has been voted eligible for the district tournament, GHS soccer organizers said Monday night, Sept. 12. Before this week, the Bulldogs had been operating on the idea that they'd be eligible for their first post-season next fall.

It was a perfect first night of the new bowling season. Doug McRoberts knew it would happen this year, because he knew Louie Serrano had bowled 15 previous perfect games. McRoberts, who owns and operates Camas Lanes in Grangeville with his wife, Brenda, had come close as others had in recent years. The facility record stood at 297 until the breakthrough came last night, Sept. 8, when Serrano made a bit of local history when he rattled off 12 strikes in a row for Camas Lanes' first-ever 300 game.