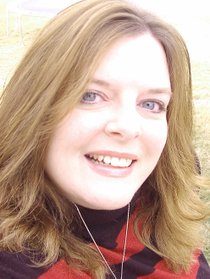 Recent Stories
Following months of discussion amongst themselves and with community members and other organizations, Syringa Hospital's board of trustees made its first official action concerning a helipad on Grangeville's Main Street.
It's Your Business
Have you seen the 2015 Get Acquainted special section published by the Idaho County Free Press and Shopper? You should have received your copy inserted in today's Shopper.

"The story was disagreeable to me," said Thelma Landes. "Just a totally different lifestyle than mine." "Really? I connected with the main character and really got a kick out of him," said Sally Nolan.

"I've always felt like Oscar's was in my family – even after my family didn't own it anymore," said Mike Asker. Asker's parents, Bill and Bonnie Asker, owned and managed Oscar's for years and then sold it to the Pearsons who were friends of the family. Two years ago it sold to friend Tom Sommers. "It became evident that Tom wasn't really a restaurateur," Asker said. "It all came about kind of suddenly but I made the decision Oscar's needed rescuing."
It's Your Business
Grangeville Arts' Annual Sushi Night is set for Saturday, Feb. 28, at The Gallery. Doors open at 5:30 p.m., with dinner at 6 p.m. Cost is $22 per person and will include a sushi bar, Asian inspired soups and salads and edamame. Reservations are recommended with limited seating available. Call 983-2595.

Jennifer Pollan and friends will be walking for a cause near and dear to her on Feb. 21.

Grangeville Eagles and Aerie 539 were busy Monday, Feb. 2, doing what they do best: Giving back to the community. The lodge was able to give $1,000 to Grangeville Mountain Rescue (GMR).

A deli-owning Romeo and Juliet? An unsuspecting, dreamer of a King Arthur? How about a female Sherlock Holmes or a city-wise, scratchy voiced Daae in the Phantom of the Opera?

'Circuit Breaker' could save some as much as $1,320
Could you qualify for a reduction in Idaho property taxes? According to AARP research, just less than half of the more than 55,000 Idahoans eligible for a reduction in their property taxes actually apply for this discount.

Loss of SRS funds a $1.2M blow to MVSD
It's no secret the end of SRS (Secure Rural Schools) funds will have a large impact on rural schools, but just how dramatic this picture will be is déjà vu for Mountain View School District (MVSD) 244.